Hi guys!
I'm way, way behind with my backlog of goodies to share over at Plum Bob Keep. (Oops. Just moved), But all that pent-up energy had to find an outlet somewhere - here's the result of a week in a new flat with no internet!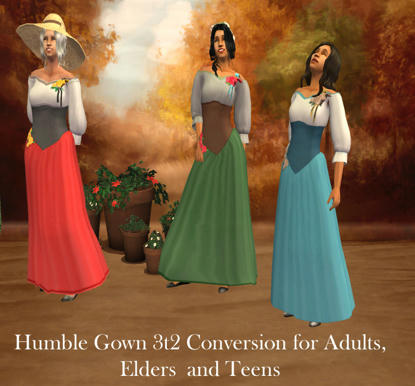 I finally figured out how to do conversions for Teens and Elders, so they aren't left out whilst my female adults are prancing around in all their converted best! This is the Humble Gown from the Sims 3 Store 'Happily Ever After Set'. I have much more to come from that set for ladies!
As I had plenty of time on my hands, I've done four recolours for each set. I thought this would be a nice period replacement for witches rather than the 'Halloween Fun' dress-up outfits EA gave us, so I did one in Blue and One in dark black and purple for your good and evil sorceresses respectively. I then did a 'vaguely Spanish' recolour in red and black because the outfit style vaguely reminded me of Carmen. You can see the recolours here below: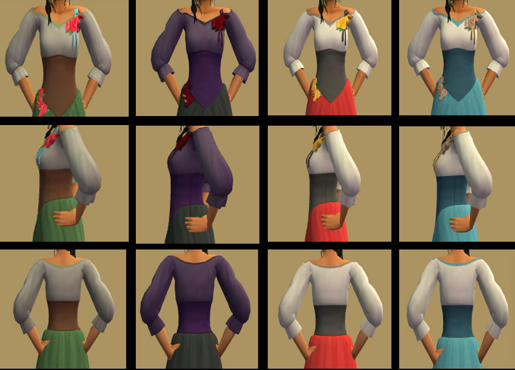 And finally, you can download the set
here


Enjoy!